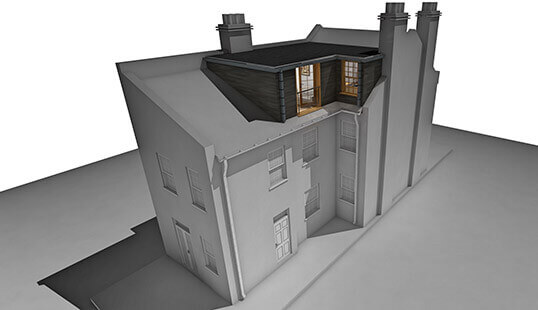 If you are interested in adding more room to the existing floor space in your London home, you have four ideas from Proficiency of your loft conversions in London to choose from.
When it comes to choosing the best style for your loft, you will need to consider the available budget, the available development permits and your home's roof slant and shape.
Dormers
You may be thinking what is dormers loft conversion? Well this type of loft conversions requires the construction of vertical walls on the normal roof slope. This results into a box shaped extension that allows for the installation of standard windows. Some of the benefits of this type of loft conversion include more headroom and flat ceilings, while keeping the cost low.
As one of the permitted developments, dormers are among the most popular options when it comes to loft extensions.
Velux
If you want a loft conversion that does not change the original shape of the existing roof, consider Velux style conversion. This option is perfectly suited to roofs that do not have any headroom issues. Velux is a highly reputable window manufacturer with years of industry experience. Their window frames are designed to have a flush fit with the roofline. Since minimal work is required to create the conversion, the project requires less time to complete and costs much less. 

Let Proficiency build your next Velux loft conversion project: 
https://www.proficiencyltd.co.uk/loft-conversions-london.html
Mansard
These loft conversions are constructed by first raising the wall that's shared with any neighbors. The conversion is built with a flat roof, an inwardly slanted outer wall. Usually located at the back of the house, mansards are suited to homes designed with terraces; however they go well with all types of houses. This type of conversion comes with a number of benefits including more headroom and being a better fit to older properties.
Hip to Gable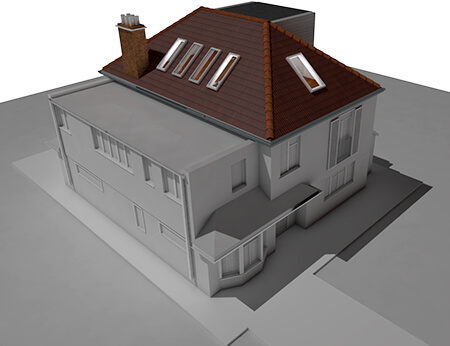 This type of loft conversion involves extending the hip of a slanted roof into a gable. This makes allows the addition of a larger and more spacious rear dormer. It's a great option for traditional semi-detached housing structures.
With the above in mind, you have everything you need to make an informed decision. Choose Proficiency for your next project as our past client have done so. Have a look what loft we created for Ian house.